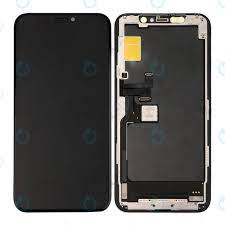 Unveiling The Tech of iPhone 12 Mini Screens
Don't let its pint-sized exterior fool you – iPhone 12 Mini screens pack some serious screen tech inside the 5.4-inch frame! Let's peel back the layers to see why this compact display stands out.
At the forefront is the Super Retina XDR OLED screen. With deep blacks, vivid colours, and crazy high contrast, this technology makes everything on your screen look freakishly sharp and lifelike. Photos practically jump off the display, and videos reveal details you never noticed before.
Next up, we've got HDR10 support for amplifying colour and brightness when streaming high-definition movies or shows. This means you'll catch all the little nuances in the shadows and highlights that really pull you into the action. Pretty sweet for a mini movie theatre you can slip into your pocket!
Now let's talk about toughness. Apple developed this new Ceramic Shield cover glass that's way more durable than what's on most smartphones. So if you've got butterfingers like me, there's no need to stress about cracks and scratches as much. It can take some serious tumbles without shattering.
It's got an IP68 rating, which means the display is protected against water, dust, and splashes. You can literally drop it in up to 6 metres of water for half an hour, and it'll be totally fine! So getting caught in the rain won't hurt it at all. And you don't need to stress if you accidentally knock it into a puddle or drop it in the sink while washing your hands.
Another thing Apple nailed is True Tone technology, which auto-adjusts the screen based on ambient light. This means colours look natural whether you're outdoors hitting the trails or curled up in bed watching videos. Way easier on the eyes and with less strain.
The edge-to-edge screen design squeezes as much display space as possible into the mini's compact body. You get a nice, big viewing area without it feeling bulky in your hand or pocket. One-handed use is a breeze!
And that zippy A14 Bionic chip means the touch response is snappy and quick. No lag or stutter when gaming or bouncing between apps. Just silky-smooth graphics and fluid performance.
So in a nutshell, the iPhone 12 mini screens pack a visual punch way above their weight class. From the stellar display tech to enhanced toughness and usability, Apple didn't cut any corners on the mini's screen. It's proof that awesome things come in small packages.